Black Clover Chapter 215 – Wizard King Julius Returns!
The Word Devil arc with all the elves has finally ended and we are gearing up towards the new arc but the last few chapters were so amazing! The twists in the latest Black Clover chapter just made me so happy. I am sure you guys are also loving it. It's really amazing. So let's not waste any more time and start discussing the last and the next Black Clover chapter.
Black Clover Chapter 214 Summary
Black Clover Chapter 214 is titled as 'Sunrise' which fits very well with the whole premise. The huge war has ended, the elves are finally freed, everyone's safe and now it's time for a new day to start. The chapter starts with everyone seeing the souls of all the elves going back. Just as Patri is also leaving, Rades does something crazy. He revives Patri using his wraith magic and it completely revives Patri in the body Sally specifically created for him.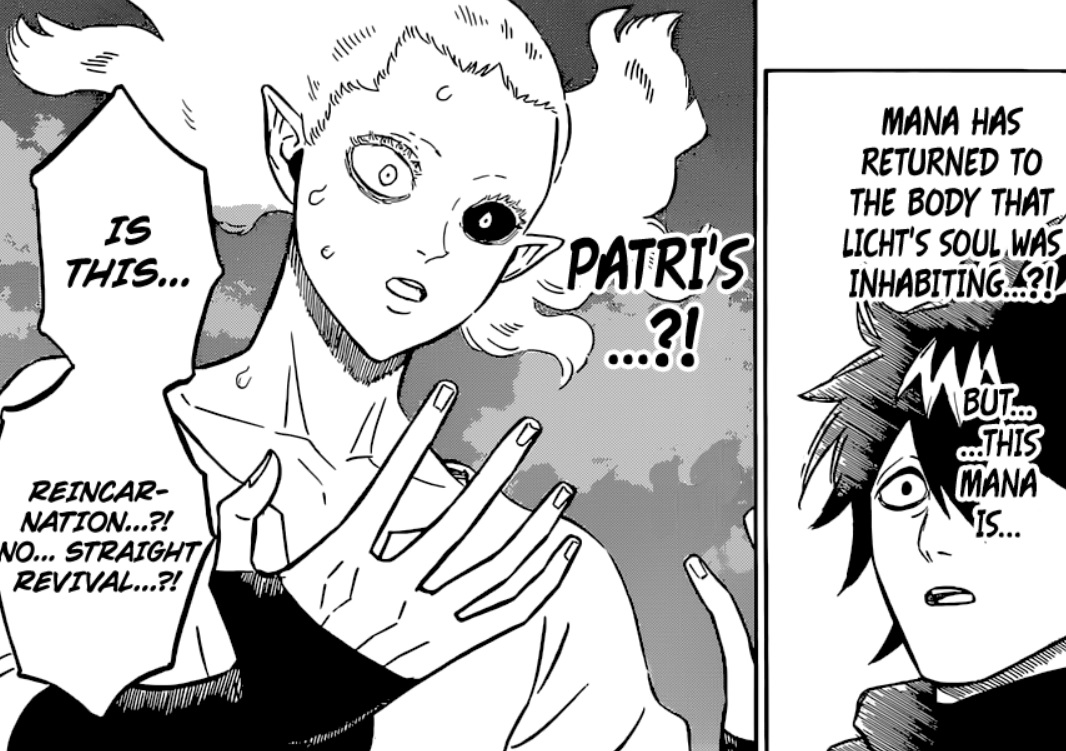 Rades says that he will never forgive Patri and he wants him to live forever thinking about how many lives he destroyed. Patri just thanks him saying that he gave him a chance to atone for his sins. Then William finally meets Patri in flesh and they have a very touching moment. They talk about their sins and then William asks Yami to take them where Julius is so that they can apologize. Yam is certainly angry but he agrees to take them.
The war is over and but the people are still in light danger. The magic knights are now rescuing and helping people who got caught up in this whole thing. Then we have a scene with Lumiere, Asta, Secre, etc. Asta realizes that Secre is Nero they all are having a funny conversation. Then Lumiere's body starts breaking down and now it's time for him to leave this world. Secre insists on coming along but Lumiere refuses as he cannot bring her with him. He wants her to live on and see how the future they tried to save shapes up.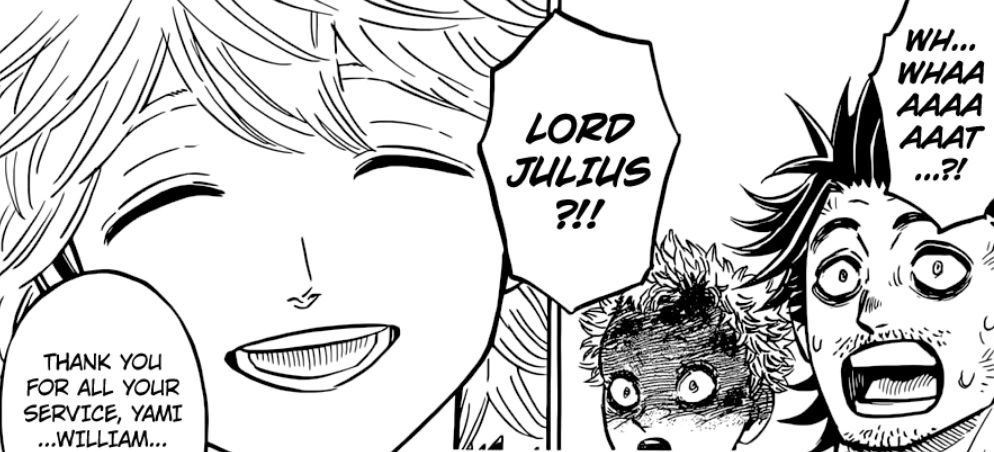 Now we cut back to Yami and William. Julius' body is missing and they are worried but just at that instant, they detect something. A familiar voice starts speaking and it's JULIUS! Julius reveals that he had 13 years of time stored up and that it was a gamble if the magic would activate or not. It seems like Julius' body has turned into a 13-year-old body due the time he stored using his magic. His grimoire has also been reduced to 1 page. It seems like Julius is starting from level 1. Yami and William are shocked seeing Julius like that and the chapter ends there.

Black Clover Chapter 215 Spoilers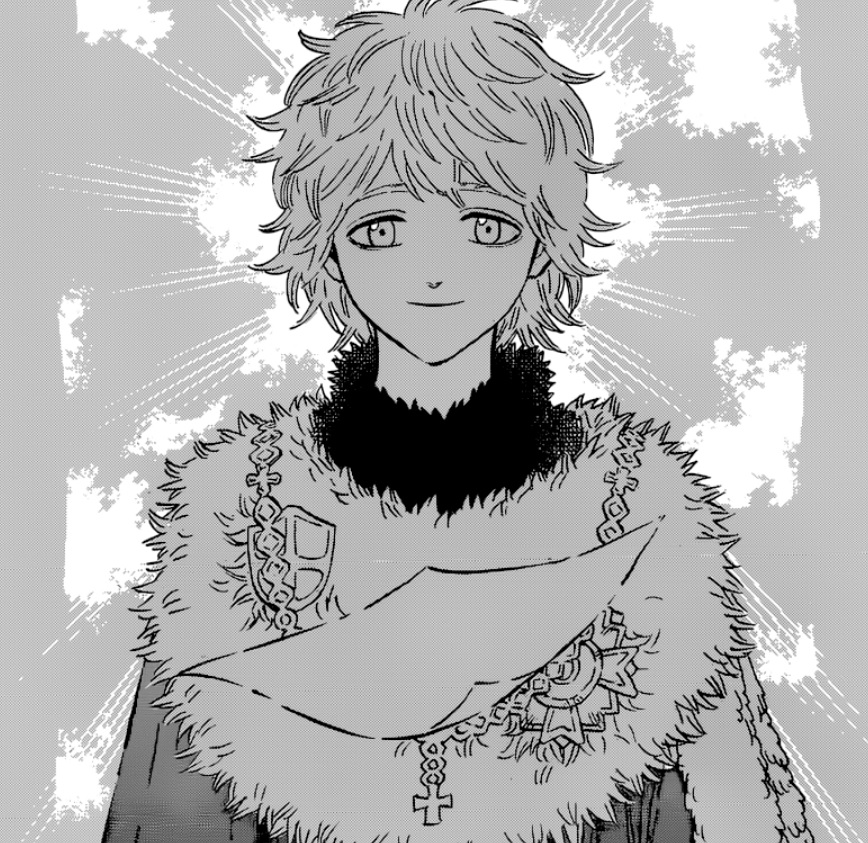 Black Clover Chapter 215 is probably going to explain more about Julius' condition. It seems like Julius' body and grimoire is that of a 13-year-old now. I think he might step down as the Wizard King as he might not be the most powerful wizard at the moment. He can surely catch up but nothing is certain right now. In Black Clover Chapter 215, we might also see some new elements which would start the new arc. I just hope we can get some more details in the next Black Clover Chapter 215. The manga is just getting better and better!
Black Clover Chapter 215 Release Date
Black Clover Chapter 215 will be out next week. Black Clover Chapter 215 release date is August 4, 2019 (Official Release). The raw scans and spoilers will be out by August 2, 2019.  We will let you guys know if there's any other update!