Dragon Ball Super: Broly Has Been Officially Released In Japan!
Hey guys! Hows it going on? The day has finally come. Dragon Ball Super: Broly has been officially released all over Japan and right now thousands of fans must be in the halls watching the movie. We are also going to have a premiere in Los Angeles today where a lot of fans would be gathered to watch this masterpiece. I really can't just contain myself. Some people are watching the movie as I am typing this post right now. I am so jealous.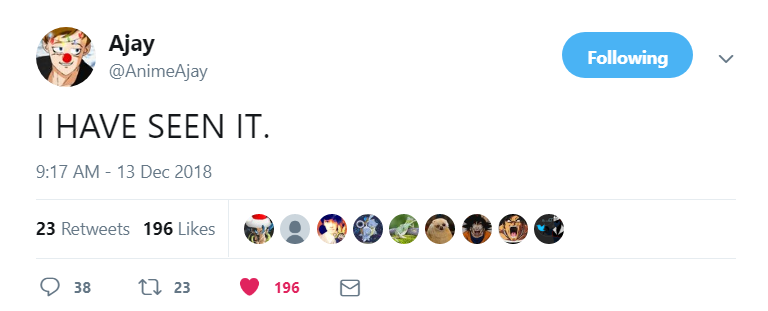 AnimeAjay from twitter has traveled to Japan and is seeing the first show of Dragon Ball Super: Broly in Japan and he just finished watching it and his first response to the movie was – "I HAVE SEEN IT." It was really hilarious but people really went crazy as all of us are literally waiting for the movie to be dropped or to know some more exciting things about it. He then just a few seconds later tweeted something which again made all of us restless even more.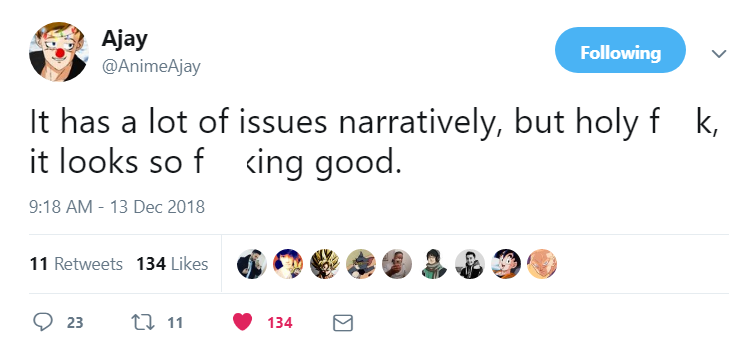 Ajay wrote, "It has a lot of issues narratively, but holy, it looks so good." This just makes all of even more restless about this whole movie release. So what about you guys? Would you be watching the movie in the theaters in Japan or the premiere in Los Angeles? Or are you gonna be looking for the leaks online? Well, whatever it is keep your eyes on our page as we would be updating you guys on everything! Have a look at this shot from the movie.