Dragon Ball Super Chapter 52 – Vegeta Arrives At Planet Yardrat!
The latest chapter of Dragon Ball Super was not that exciting but it was more like a chapter where new characters were introduced and the set up for the future plot was covered. The latest chapter was just released and you can read it on Mangaplus or Viz. Well, I am really looking forward to the next chapter as it's going to be a very important chapter for Vegeta. Well, let's see a brief summary of the latest chapter before we go into Dragon Ball Super Chapter 52.
Dragon Ball Super Chapter 51 Summary
Goku escaped with Merus while Vegeta is on his way to planet Yardrat. Vegeta hopes that he can learn some techniques which would work against Moro even though he doesn't like using techniques. Goku is not worried as he knows that Vegeta is going to train somewhere. Moro is using his henchmen to invade planets with good energy and then he just sucks up all the energy. They showed some old planets from Dragon Ball Z as easter eggs but the main highlight of the chapter was that Goku thinks Merus is way too strong but he isn't using his real power. Goku used his base form, SS1, SS2, SS3, and SSG form but he can't land a punch on Merus. It seems like Merus can dodge anything just like Ultra Instinct but we don't know if it's Ultra Instinct or not. Goku thinks that if he trains under Merus, he can get closer to Ultra Instinct. Then the chapter ends with Vegeta arriving at planet Yardrat.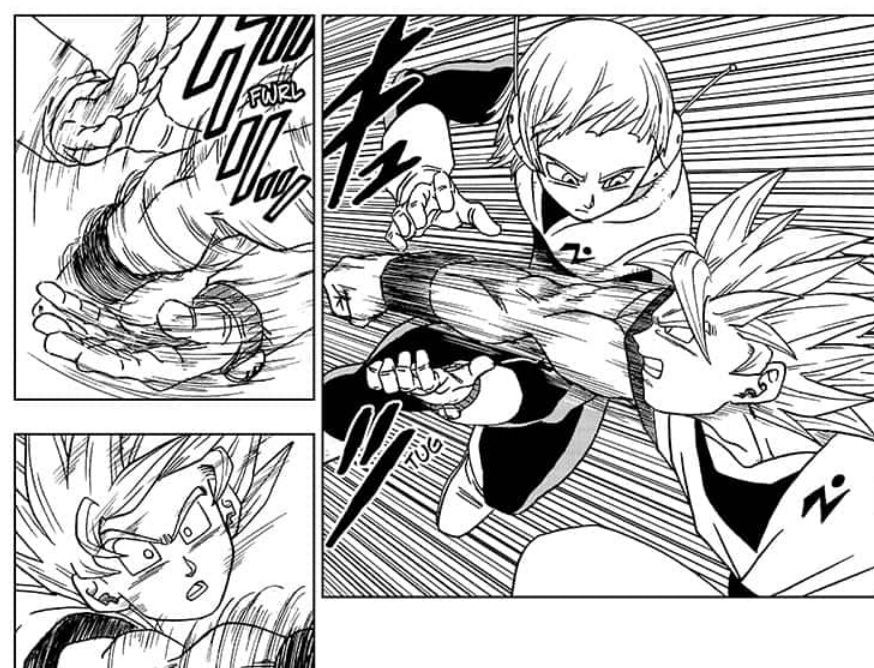 Dragon Ball Super Chapter 52 Spoilers
Dragon Ball Super Chapter 52 will surely reveal something related to Merus' power and its similarity to Ultra Instinct. Maybe it's some form of martial arts which trains your body to dodge any hostile attack or what. It's just like Ultra Instinct Omen, full defensive mode. Even Master Roshi did something similar but on a very small scale. Well, Dragon Ball Super Chapter 52 will also feature Vegeta and the long-awaited planet Yardrat. Let's see what happens!
Dragon Ball Super Chapter 52 Release Date
Dragon Ball Super Chapter 52 will be out next month. Dragon Ball Super Chapter 52 release date is September 20, 2019 (Official Release). The raw scans and spoilers will be out by September 18, 2019.  We will let you guys know if there's any other update!