Toyotarou Reveals A Major Detail About Belmod's Past!
It's been more than a year now that Dragon Ball Super anime ended but the manga is still going strong. We have so much Dragon Ball Super content but the fans still miss the anime. Toyotarou, the creator of Dragon Ball Super "manga" which is serialized in Jump is also working on a special project which focuses on some different characters. According to the official Dragon Ball news site, we got to know about Belmod's past. It's a small detail but it's pretty cool.
The project focuses on characters that do not appear in "Dragon Ball Super". The 21st edition of this project was the character of "Young Belmod". Toyotarou shows a young Belmod just before he became the God of Destruction of the 11th Universe. We already know that he was a close friend with Jiren's master – Gicchin but nothing extra was revealed till now! Just see the illustration Toyotarou did for the character "Young Belmod" down below!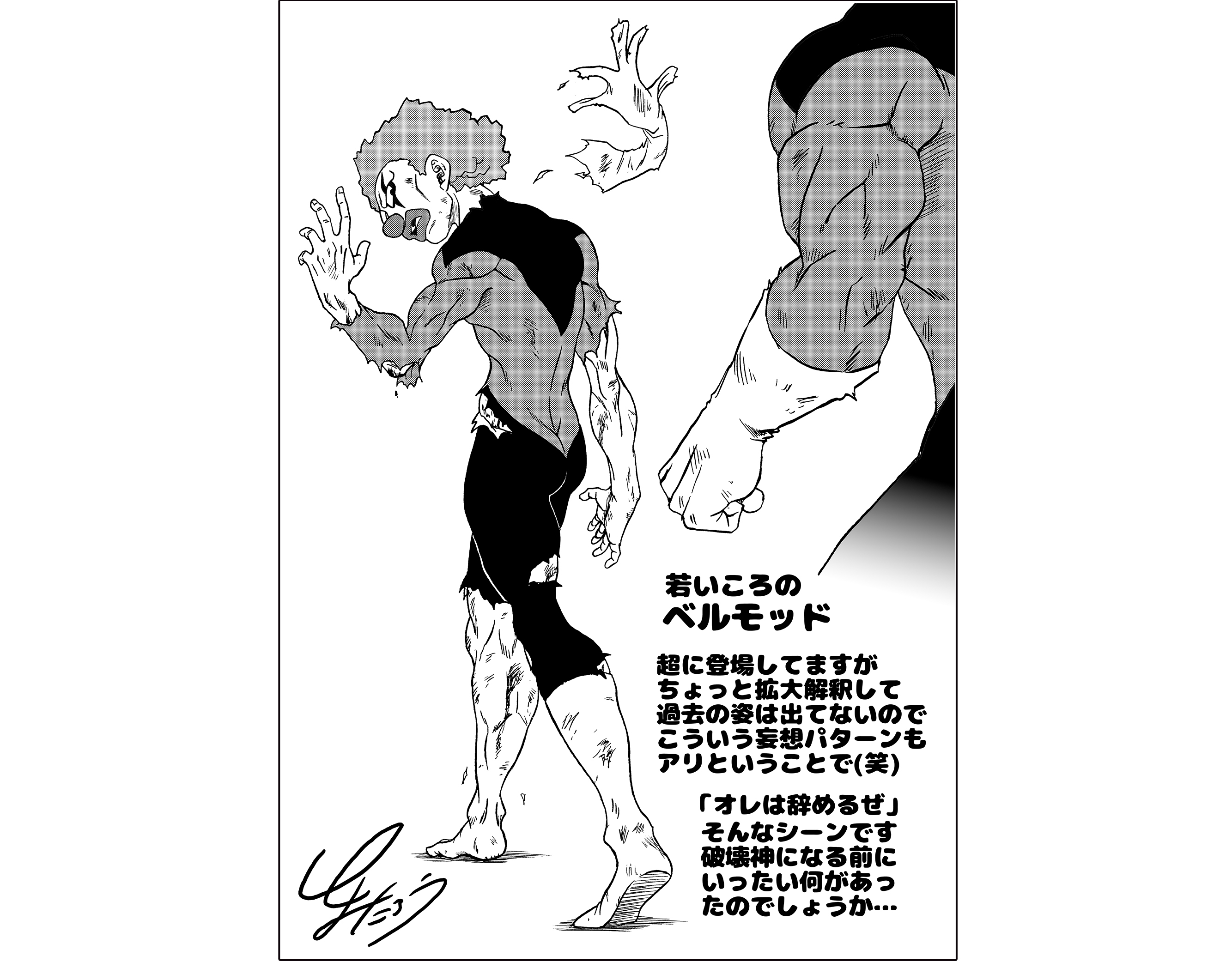 It is also revealed that Belmod was a part of the Pride Troopers as well before he quit and went on to become a God of Destruction. The text in the illustration roughly says about how it's the Young Belmod who hasn't appeared in Dragon Ball Super. This is a slightly expanded interpretation of the past. Then Belmod says, "I will quit". It seems like he is saying goodbye to Gicchin or the leader of the Pride Troopers. It's unconfirmed right now.
It's very likely that Gicchin was also a part of the Pride Troopers. Something must have happened which made Belmod quit the Troopers and then went on to become a God of Destruction that we saw recently in the Tournament of Power! So how did you like this small detail? I was kinda surprised to see Belmod in that uniform but it was a nice small detail. If you liked it, don't forget to share this with your friends!