Dragon Ball Super Chapter 50 English – Moro's Army!
Dragon Super Chapter 50 English has been finally released and this time we are going to have a lot of plot twists in this chapter. The chapter is also going to focus on Moro's second wish and it's consequences. This arc is not going to get over anytime soon and we are in for a lot of new developments. You are gonna love the rest of the arc.
Where To Read Dragon Ball Super Chapter 50 English
Dragon Ball Super Chapter 50 English has been released on official sites. You can read it on the official Mangaplus website. Another option to read the manga is by downloading their official app from the App Store or Google Play. Well, if you're not in the mood of reading the whole chapter, you can just read the summary I did on the Dragon Ball Super Chapter 50 down below. It covers up pretty much everything so you won't miss anything!
Dragon Ball Super Chapter 50 Summary
The chapter starts with the scenes of Galactic Patrol Prison where the guards are talking about Moro's escape. Suddenly out of nowhere, the whole HQ is hit with some kind of magic/lightning which frees all the prisoners. The barrier in their prison cell goes down and they all start rampaging. Some of them assume that it's Moro who has done it and a guy named Saganbo kind of takes control of the prisoners.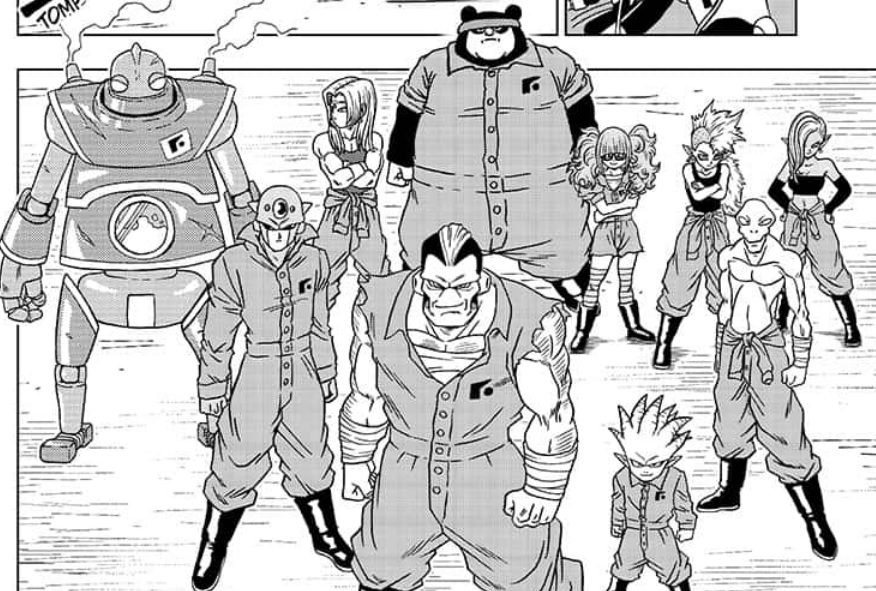 He takes control of the guards and asks them to return his spaceship. Then he asks everyone to join him and assures that he won't hurt anyone. At the same moment, Merus receives the message that the prisoners have escaped. Esca then realizes that this was Moro's second wish while he was brainwashed and forced to wish. Moro also reveals the same to Goku and co. As soon as he says this, the prisoners arrive at their location.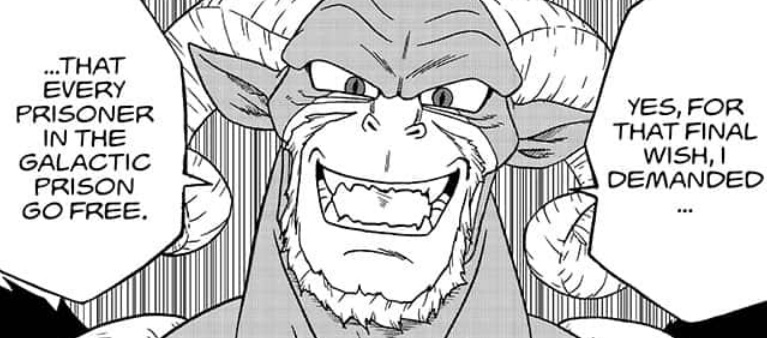 As the spaceship is landing, a surprise attack comes from the ship but Goku & Co. dodges it at the last moment. Saganbo kneels down in front of Moro and Moro praises him for bringing up a small army for him. It seems like Moro promised to share his powers with the prisoners. He shares his magic and raises everyone ki levels making them stronger. The prisoners come out and start fighting our heroes.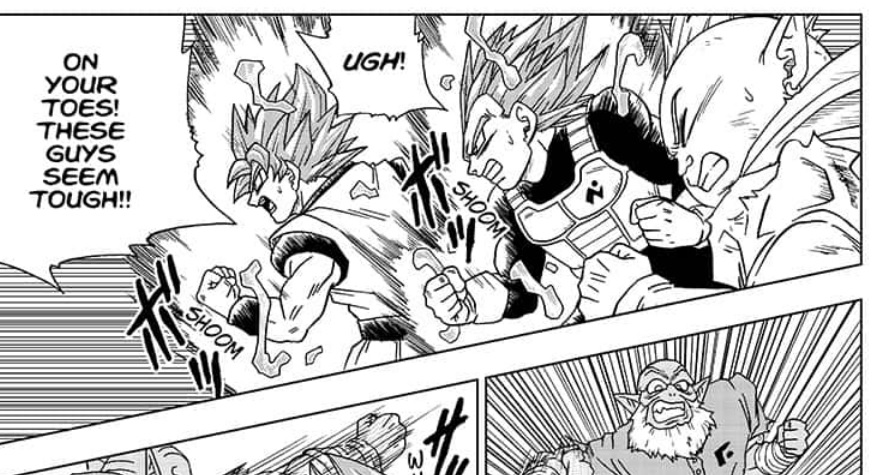 The fight continues and the prisoners are not really posing any threat. Instead, they are on the losing end and they are surprised to see such strong individuals. Just then, Moro starts absorbing their energy again. Goku and Vegeta suddenly go from Super Saiyan Blue to Super Saiyan God, then Goku turns Super Saiyan 3, and then finally he gets beaten up to base form. Vegeta also turns back to base form because his energy was drained.